Green Cottage Creek Proprietress Elvira Gülzow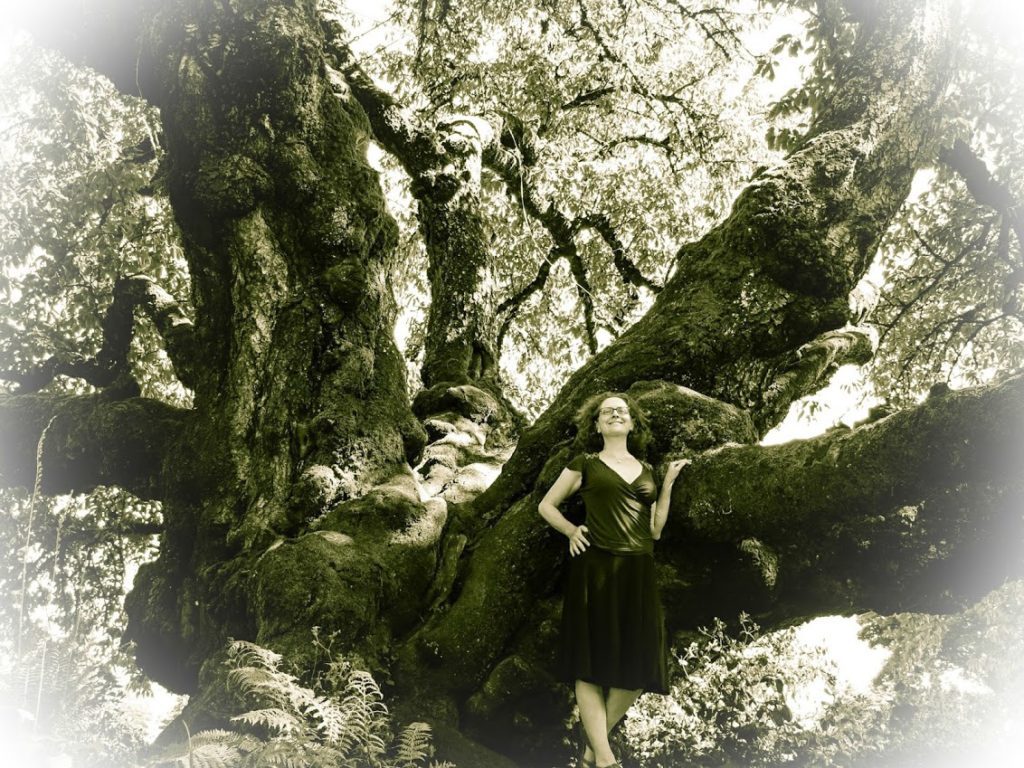 Plants and animals in their natural element have fascinated me as long as I can remember, and thanks to my parent's travel based profession I have been able to study these along my paths since early childhood, living and traveling extensively in the Middle East, Western and Eastern Europe, as well as North and South America.
After training for a classical music career, and administrative positions at the German foreign ministry in Bonn, Germany, and the German mission to the United Nations in New York City, USA,  Flora eventually shaped my professional calling .
I enrolled in the New York Botanical Gardens Educational Program and earned certificates in Ornamental Horticulture, and Flower Garden Design.
There's hardly a better place to study plants in depth than at the  New York Botanical Gardens , a 250 acre National Historic Landmark site located in the Bronx, NY, whose verdant landscape supports over one million living plants in extensive collections of tropical, temperate, and desert flora, in over 50 individual gardens, and whose herbarium has amassed more than 7.7 million plant specimens over the course of a century, and is home to one of the world's most comprehensive plant research and conservation programs.
My newly gained knowledge was put to work in a position as assistant curator in the Conservatory Garden in Central Park, NYC, a 6 acre formal garden on the Upper East Side, designed by landscape architect Gilmore David Clarke and build in 1937, and rescued from decay in 1982 by the renowned contemporary public garden designer Lynden B. Miller, and beautifully restored since.
Later on I returned back to the New York Botanical Gardens, to propagate alpine and native plants for the T.H. Everett Rockgarden and Native Plant Garden from seeds and cuttings, and to work in the garden grounds.
To deepen my knowledge of the kingdom of flora further I  moved to the Mediterranean climate of Northern California, where I operated a specialty plant nursery business, located on the grounds of the Marin-Bolinas Botanical gardens, a privately owned 14 acre succulent collection in the North San Francisco bay area.
A year of studying Therapeutic Herbalism with respected Phytotherapist David Hoffman in Sonoma County, CA, lead to employment at e-commerce herbal products company Mountain Rose Herbs in Oregon. After 10 years in various departments, all the while assisting the company to grow rapidly,  I left my position as Senior International Farms Manager, to start botanical raw material supply company Green Cottage Creek, in 2014.
We bring premium botanicals from our international producer partners to you directly.
Thanks for stopping by!
Elvira