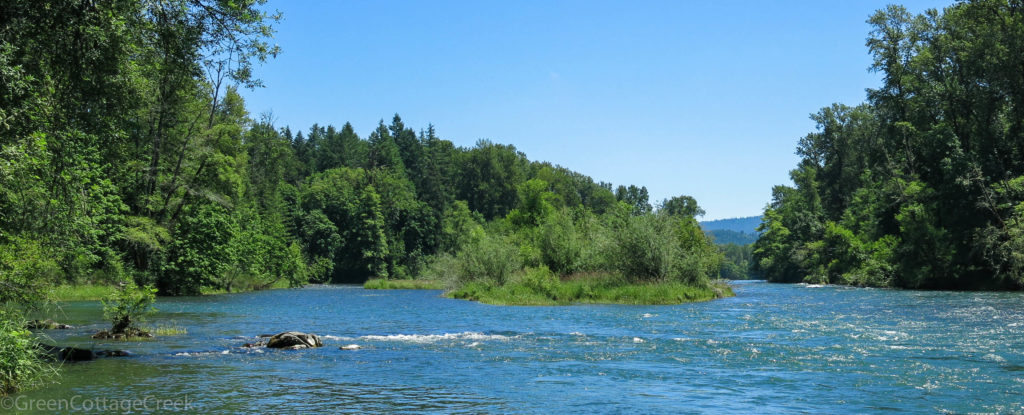 About Green Cottage Creek
We sell premium botanicals through our online stores, as well as wholesale to the natural products industry.
We source only from a few select international farmers, with whom we have had close, longstanding relationships over many years, who produce reliably consistent top quality botanical products.
We also supply top quality planting seeds to botanical and medicinal crop producing growers, in wholesale quantities.
Our family business is located on a rural 6 acres, in the Western Cascadian mountain foothills of Oregon.
Our dried botanicals are stored in a temperature-controlled, FDA registered warehouse onsite,  build from customized shipping containers.
We have planted over 250 trees and shrubs, as well countless perennials and annuals, since starting a homestead in 2004 , on a back-then bare-land property.
The land contains a wetland meadow with seasonal streams, which are part of an extensive natural waterway system of creeks, streams and rivers, and is home to an abundance of wildlife: Wild turkeys, turkey vultures, black crows, finches, swallows, quail, hawks, northern harriers, herons, eagles, deer, coyotes, mountain lions, bears and many other native wildlife species roam our valley freely.
In our greenhouses we test germinate seeds, raise the emerging seedlings to maturity in our nursery, to plant in our trial gardens.
This helps us to evaluate available seed varieties on a set of benchmarks, to collect live botanical material for identity testing, and to determine future crop planting.
We employ only traditional organic growing methods in our operation.
Green Cottage Creek LLC is operated by certified horticulturist Elvira Gülzow.